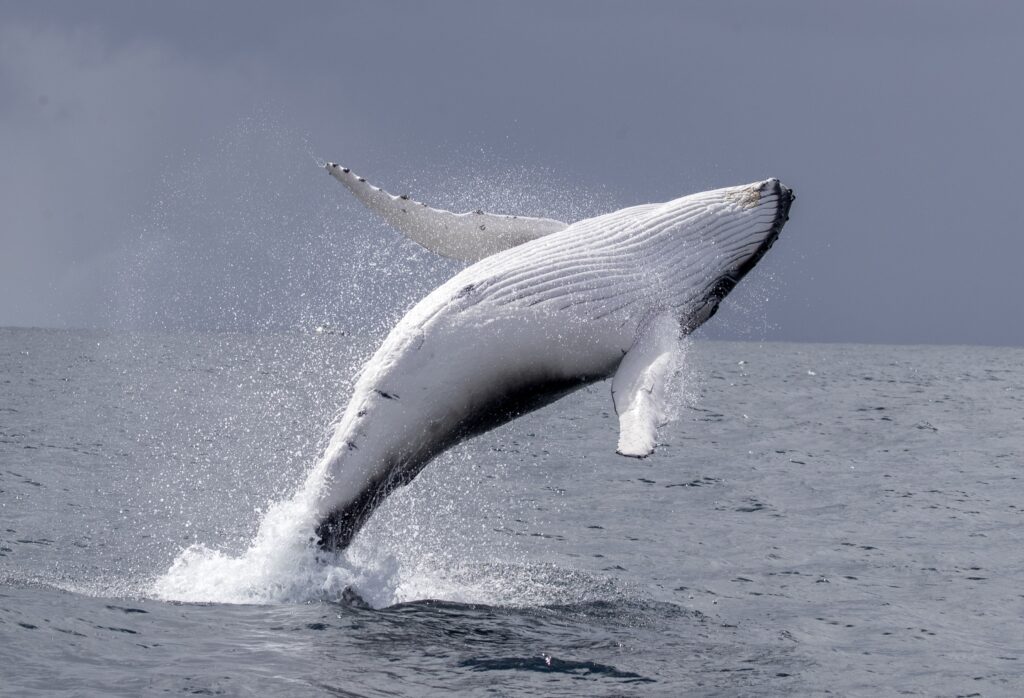 From September 3rd to September 5th
Adventure Awaits You in Tadoussac
Join us for a long weekend full of adventures and discoveries in the magnificent region of Tadoussac.
This event includes taking a whale-watching cruise in a zodiac (inflatable boat), hiking in a National Park, dipping at the beach and more!
This is a great opportunity for international students at Polytechnique Montreal to socialize and build new friendships, all while discovering the beauties of Quebec.
The entire event will be bilingual. Your guides will give instructions and answer all your questions both in English and French.
---
ITINERARY
Saturday, September 3rd
8:00 am: departure from Polytechnique Montréal
11:00 am to 12:00 pm: lunch
2:30 pm to 4:30 pm: hiking at Parc national des Hautes-Gorges-de-la-Rivière-Malbai
7:15 pm: dinner at the hotel
Evening: free time (suggestions: local microbreweries, Tadoussac Beach, walk at the Marina)
Sunday, September 4th
8:30 am to 9:30 am: breakfast at the hotel
10:15 am to 3:15pm: dipping and hiking at the Tadoussac Dunes
12:00 pm to 1:00 pm: lunch
3:45 pm to 6:30 pm: whale-watching cruise in a zodiac
7:30 pm: dinner at the hotel
Evening: free time (suggestions : terraces, board games, walk in town)
Monday, September 5th
8:30 am to 9:30 am: breakfast at the hotel
10:00 am: departure from Tadoussac
1:45 pm to 2:45 pm: lunch
5:00 pm: arrival at Polytechnique Montréal
---
What's Included
Transportation to Tadoussac and back to Montreal by school bus
Accomodation at Hotel Champmartin (shared double beds, possibility to choose same-sex flatmates)
All breakfasts
All lunches
Tickets for the whale-watching cruise
Tickets for the National Park
What's Not Included
All dinners at the hotel
Evening activities (precision: we will be present to guide you on the best activities in town, and we might even organize some board games, but overall, each participant is free to explore at his own pace during the evening)
Alcohol (precision: you will find local specialty drinks in all restaurants, bars, terraces, groceries and microbreweries in Tadoussac)
---
Each Participant Must Bring
Maximum of one backpack per person (additional small personal object allowed: handbag or fanny pack)
A reusable water bottle
Adapted clothing (expect temps around 15C-20C during daytime, and colder at night or near water)
Warm clothing (long sleeves and pants, windproof jacket if necessary) for the whale-watching cruise
Socks and closed shoes (for hiking and the cruise)
Bathing suit and towel (if you'd like to dip in the water)
Any medication you might take
---
Meals
Breakfasts (included): egg, toasts, bacon, sausage, home fries
Lunches (included): to be determined
Dinners (not included): see the menu here
Please specify any allergies, food intolerance or restrictions at the time of registration so that we can accommodate your meals.
---
PRICE AND REGISTRATION
[SOLD OUT] Polytechnique Montréal Students (Pre-Sale at Discounted Price)
Start of Sale: Friday, August 12 at 1:00 pm (Quebec time)
Promotional Price: 349 $ per participant
[SOLD OUT] External Participants (Sale at Regular Price)
Start of Sale: Friday, August 19 at 1:00 pm (Quebec time)
Regular Price: 399 $ per participant
Other Important Details
Only 45 tickets available in total: first come, first served
Online payment by credit card only
A student ID will be asked to verify your status as Polytechnique Montreal student. Please have it in hand at the time of the transaction. If you cannot prove your student status, you will be asked to pay the difference up to the regular price, otherwise your ticket will be cancelled.
No refund, but you can change participant if you notify us by email before August 31 2022 at 11:59 pm (Quebec time). You will need to provide all the details of the new participant and he also needs to be a Polytechnique Montreal student to benefit from the discounted price.
Detailed instructions will be communicated by emails to all participants a few days before departure.
---
The weekend in Tadoussac is made possible thanks to the financial support of Association des étudiants des cycles supérieurs de Polytechnique. Send them some love on their Facebook page.
(And while you're at it, join our Facebook group and our WhatsApp group, and follow us on Instagram for the latest announcements)