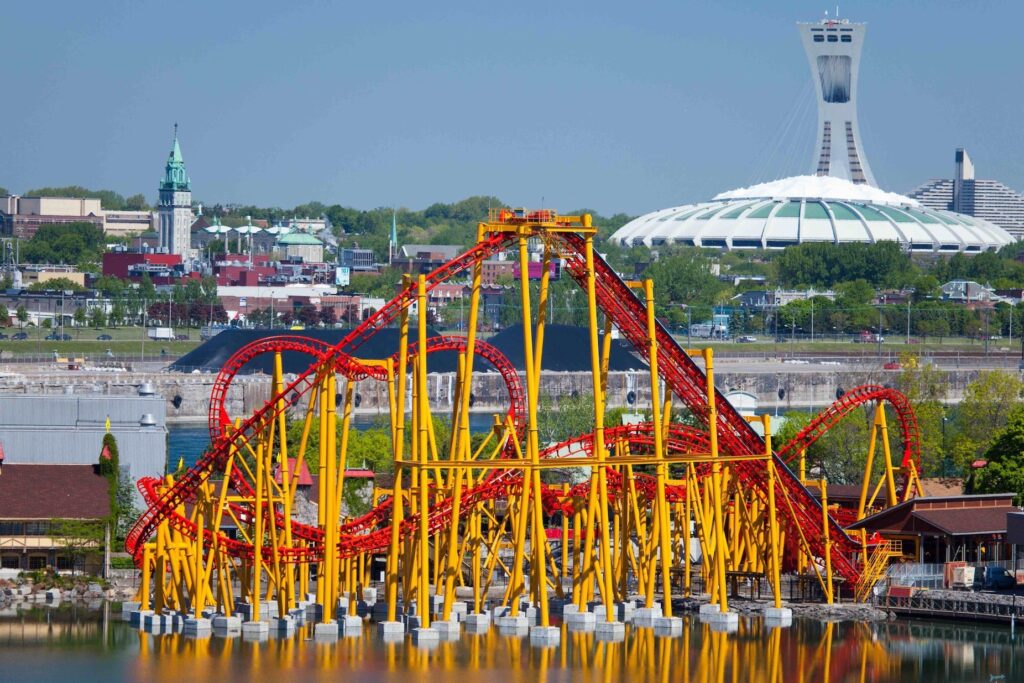 ** English version will follow on mobile **
🇫🇷 Parc d'attractions La Ronde
La Ronde est le plus important parc d'attractions de l'Est du Canada avec 42 manèges et attractions. Soyez des nôtres pour des sensations fortes pendant le Festival de la frayeur organisé durant le mois d'octobre dans le cadre d'Halloween.
L'activité :
Date : dimanche 29 octobre 2023
Heure de rencontre : 10h00
Lieu de rencontre : métro Jean-Drapeau
Prix : 35$ (étudiants de Polytechnique Montréal) ou 40$ (étudiants externes)
Remarques importantes :
Une fois votre billet acheté en ligne (voir lien ci-dessous), nous vous informerons du moyen par lequel vous pourrez récupérer votre billet. Ayez en main votre carte étudiante si vous avez acheté un billet étudiant.
Le courriel de confirmation suite à l'achat du billet contiendra le lien vers un groupe WhatsApp où seront partagés des rappels et des instructions liés à l'événement. Nous vous conseillons fortement de rejoindre ce groupe!
Bien que PolyExplore vous invite le 29 octobre, votre billet sera valide n'importe quel jour de la fin de semaine jusqu'au 29 octobre.
🇬🇧 La Ronde Amusement Park
La Ronde is the largest amusement park in the East of Canada with 42 roller coasters and attractions. Be our guest for a chilling day during the Festival of Fright during the month of Halloween.
The Activity:
Date: Sunday, October 29, 2023
Meeting time: 10 AM
Meeting point: Jean-Drapeau station
Price: 35$ (Polytechnique Montreal student) or 40$ (external students)
Important notes:
Once your ticket bought online (see link below), we'll let you know how to collect your ticket. Have your student ID if you bought a student ticket.
The confirmation email you will receive after buying your ticket online will contain a link to a WhatsApp group where we will share reminders and additional information related to the event. We highly suggest you to join that group!
Although PolyExplore invites you on October 29, your ticket is technically valid any day of the weekend before October 29.